Late this afternoon I settled into a chair on the balcony so that I could a) look at the water b) look at the water and c) look at the water.
I sort of enjoy looking at the water. You may have picked up on that.
Anyway, as I was preparing to do All The Looking, I noticed that there were some flags attached to a tent down below.
I mean, only in the South would someone BRING THEIR TEAM FLAGS ON VACATION and FLY THEM ON THE BEACH.
And then, as my eyes wandered down the shoreline, I couldn't help but laugh when I saw what was only about fifty feet away from the Auburn tent: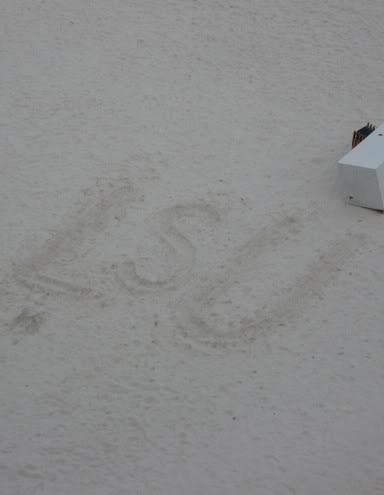 We don't mess around in the SEC, y'all. We jockey for position all year long.
Even on the sandy shores of the Gulf of Mexico.
Which is why I'll obviously be up at the crack of dawn tomorrow morning creating some sort of life-sized sand statue of Sylvester Croom.
The gauntlet has been thrown, my friends.
The gauntlet has been thrown.